If you find yourself in Florence wanting to do some wine tasting but don't feel like spending half the day in a car driving to Lucca or Sienna – I have the perfect solution for you.
As an American who moved to Italy, and has spent a lot of time in the beautiful city of Florence, I've found myself in the same situation.
My Italian friend, language coach, and local wine expert Vera Sarzano, who lives in Tuscany, let me in on a little secret.
Busloads of tourists are hauled to Montepulciano and Pisa every day to visit the big glittering commercial wineries that are specifically designed for tourists.
But they completely ignore some of the best local wineries that are just a stone's throw from downtown Florence.
This collection of boutique and family-owned vineyards are some of the best Province of Florence Wineries.
Closest Wineries To Florence
Tuscany has 10 individual provinces. The most famous of these is Florence (Firenze).
There are 44 municipal communities (commune) in the Province of Florence, Italy.
Of these 44 municipalities, we will focus on 10 that have some of the most wonderful hidden-gem wineries.
These wineries are much closer to the city of Florence than many of the other more well-known Tuscan and Chianti Classico wine areas.
Because these wineries are so much closer to the city of Florence, it makes them a perfect day trip from the city.
This is a hand-picked list of 21 of the best wineries in the province of Florence.
The Most Complete List Of Florentine Wineries
As of the writing of this article, this is the most comprehensive list of wineries near Florence.
My desire is to provide you with all the information you need to jump in your car and explore these wonderful local wineries without needing to hire a tour guide.
Buon viaggio!
Just a hop skip and a jump from Florence's "Centro Storico", where Michelangelo's "David" is displayed, lies the quiet community of Casignano.
This is one of the most conveniently located areas to visit wineries in the Province of Florence.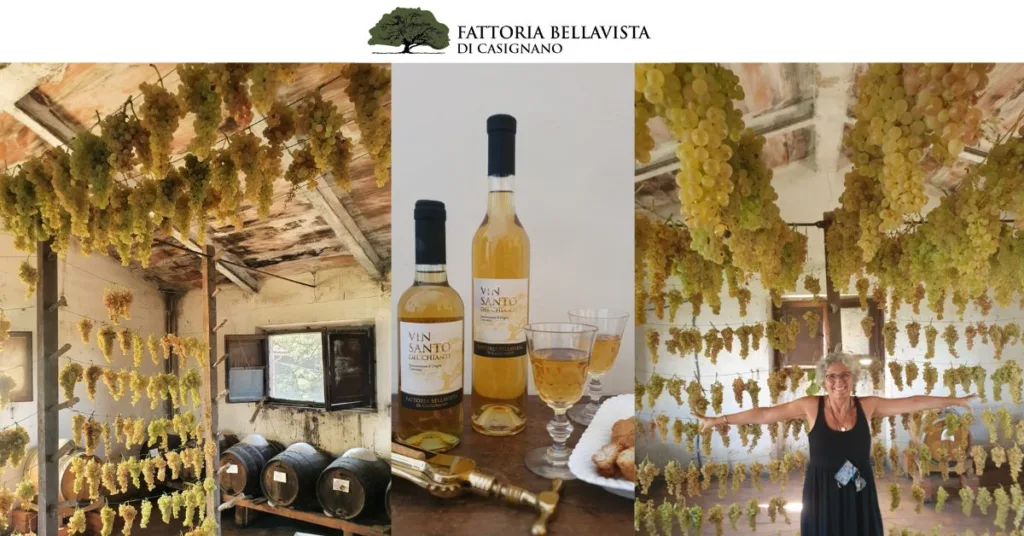 La Fattoria Bellavista di Casignano
Just a short distance from Florence atop hills dotted with cypress and olive trees is a family-owned winery that you must visit.
Since 1960, the Bellorini family has owned this olive and wine estate.
Today three granddaughters of the original owner now own and operate the estate.
Besides the many high-quality wines the family produces, they are perhaps best known for their golden Vin Santo wine.
This complex wine requires the grapes to age off the vine for several weeks before being transformed into a wine that is considered a fine dessert wine.
This is one of the best wine tours you will treat yourself to in Chianti, which is one of the most famous wine regions in the world.
I highly recommend visiting the vineyards and olive groves of La Fattoria Bellavista di Casignano.
leggi l'articolo intero: https://allroadsleadtoitaly.com/province-of-florence-wineries/
21 Best Wineries In The Province Of Florence Looking For The Best Wineries Near Florence? Want To Go Wine Tasting Near The City? This Is Your Complete Guide To The Best Local Florentine Wineries